6 Ways To Get Funding For Your App Project
Application development is expensive and often costs more than the funds you have laying around in your bank account. If you have a great idea for an app, and you really believe that it's worth pursuing, then you'll need to find the capital somehow.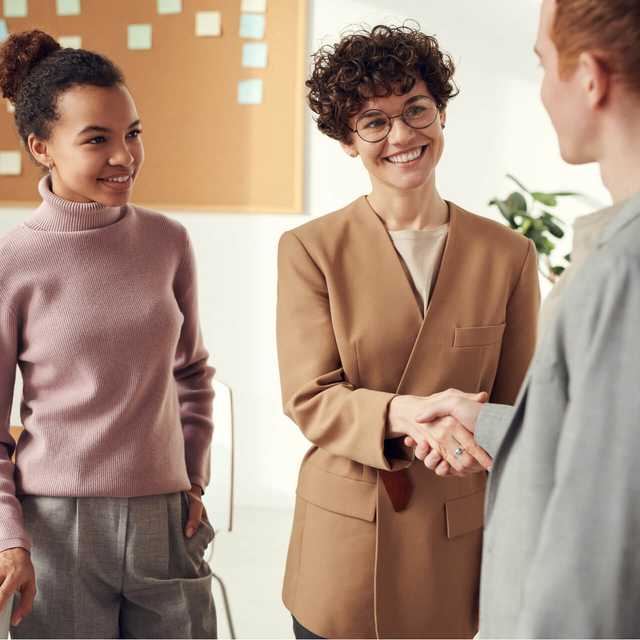 Application development is expensive and often costs more than the funds you have laying around in your bank account. If you have a great idea for an app, and you really believe that it's worth pursuing, then you'll need to find the capital somehow.
Unfortunately, there's no magic solution to drumming up funding for risky and speculative ventures like new applications. With over 40,000 new apps hitting the market it can be very difficult to convince potential investors (even if they're friends and family) that your idea will beat out the competition.
This article will detail the 6 realistic options for finding the money to finance an application development project.
Before we jump into the options, there's one solution that we never recommend. If you're serious about making your idea a reality and believe it could be a life-changing product, don't ever look for a super-cheap developer to squeeze into your budget instead of extending your budget to afford a good developer.
We've seen a depressing number of truly unique, innovative and game-changing ideas throw away forever through poor implementation. Underqualified developers who are willing to work for peanuts will deliver you nothing but disappointment and frustration. We know, we've worked with them plenty of times.
Once your idea is out there in the world, it can't be taken back. If your idea is an exception but your execution is below par, someone else will pick it up and do a good job of it with a properly funded team.
Even with a qualified, award-winning team, there are still options to test your idea without applying for a second mortgage.
So without any further ado, let's get into how you find the funds to get your project off the ground.
1. Government grants
Government grants in Australia have become much more of a reality in recent years with the emergence of huge software companies like Atlassian and Canva drawing attention to the Australian technology scene.
There is a multitude of innovation awards and grants now available for aspiring entrepreneurs. One of our clients, Selectr Netball, was the recipient of funding from the Canberra Network of Innovation for a grant of $30,000. This funding covered the majority of their minimum viable product development to the point that they're now taking on paying customers.
The federal government even provides a website for you to input your eligibility conditions to see if you qualify for any schemes.
These programs can feel a bit restricted and you're more likely to have success looking at the state level. These are the state websites to keep an eye on for open and upcoming grants.
Australian Capital Territory
New South Wales
Victoria
Please note that it's a little difficult to find reliable innovation grant resources at the moment in Victoria because of the COVID-19 lockdown and the impact that's had on the economy.
Queensland
Western Australia
South Australia
Northern Territory
Tasmania
Tasmanian Government funding - sorry Tasmanians, this site isn't easy to find information. You'll need to hunt around.
It's also worth checking your local council innovation schemes. These can be a bit trickier to find but everyone is in the same boat and if you do manage to find an eligible grant there's a much greater chance you'll qualify because there's less competition.
Grants typically open for around a month so you need to be keeping a close eye on the various schemes to make sure you don't miss them.
The process of applying for a grant is different for each state, but they follow a similar format. Initially, you'll need to jump through some red tape in describing your industry, the problem you're solving, what kind of business venture you're planning on starting, and a handful of other high-level questions to get past the gatekeeper.
From there you'll need to qualify for the shortlist that will deliver a presentation in front of the board who will decide where the funding should be allocated. Qualifying for this position can require the submission of a business plan that details your idea, why it's unique and will make a positive change, and how it will be monetized.
Once you're through to the finalist interviews you're essentially pitching your idea to investors. While it's not actually their money, they hold the responsibility of deciding whose idea is the most worthy of funding, so you'll need a slideshow show and verbal presentation that clearly explains why your idea is the logical choice.
The grants panel will often require you to get a detailed quote for your project ahead of time so they know how much funding you require.
If you're unsure of how much money you'll need and want to get a rough idea without sitting down for a consultation, you can head over here to download our pricing guide.
2. Apply for a bank loan
This is the riskiest option of the lot but we're putting it towards the top because if you're looking for advice on this topic then you've probably explored some of the "easier" options.
Why is this a risky option you ask? Well, as Mark Cuban said, "there are so many uncertainties in starting a business but the only certainty you have is paying back your loan". If your entire business is going to centre around the software you're planning to take out a loan to build, then you're gambling on its success. Not only that, you're gambling on it happening quickly.
This isn't the case for everyone though, and sometimes a loan makes complete sense. In applying for a loan you'll need to prove to the bank you have the equity to pay back the loan if everything goes South, but small business loans are not uncommon or too complicated to apply for.
One thing to consider before you apply for a loan is the quote and pricing model of your software partner. A lot of agencies will quite on a "time and materials" basis. This means that they'll keep charging you for any time they work on the project, no matter if it's beyond their original estimate.
This is a big red flag since you could end up exhausting your funds and not have anything to show for it. Pick a company that will agree to stick to a "fixed estimate".
You may also want to add an extra 10% - 15% onto your loan amount in case you discover features that you can't live without along the way and need to add them on. If you've agreed to a fixed budget, the agency won't include anything more than what's originally written into the contract.
3. Friends, family & colleagues
If you're so confident in your idea you'd take money off your own mother to get it off the ground… then go for it.
Plenty of incredibly successful businesses have started with funding from relatives, friends and family. Chipotle started when Steve Ells asked his old man for an $85,000 loan. Dov Charney borrowed $10,000 from his parents to start a small manufacturing business; American Apparel. Even the guy right at the top of it all, Jeff Bezos, borrowed $100,000 from his parents to found Amazon.
Now, we're not suggesting that you borrow $100,000 to found a business. You should still stay savvy about bootstrapping where possible, but the practice of borrowing money is not uncommon.
Before you go talking to your friends and family about an app you want to build, put some effort into the same kind of presentation you'd present to receive a grant or loan. You need to give your investors some surety that you've got a plan for turning their money into a business that will, one day, return their money.
On that note, if you're serious about this pursuit then it can help to either offer your investors equity in your company or a return on their investment in the form of interest. The more seriously you take the proposal, the better chance you'll have of securing funding.
4. Crowdfunding
Kickstarter, Fundable, Fundly, and a hundred other crowdfunding platforms have popped up over the past decade. These websites let you pitch your idea to the masses in return for small portions of funding, which can add up to the number you need to launch your project.
The challenge with any of these sites is drumming up enough attention to reach your target. If your app idea focuses on rockets, automated cars, or mapping the bottom of the ocean, then you've got a good chance of drawing attention.
If your idea isn't quite as flashy at a glance, then your challenge is to sell it. This takes skill and a bit of luck.
There are plenty of articles, courses and even dedicated agencies available that help you have success using crowdfunding platforms.
5. Angels investors and venture capitalists
Depending on who you speak to, angel investors and venture capitalists may rank higher on the "hard to make work" scale than crowdfunding.
VC's are notorious for turning down ideas that have even the slightest flaw or haven't been meticulously planned out. Even if your business plan is watertight, you've got a solid plan for bringing your product to market and have a timeline for when you'll break even based on solid data, there's a strong chance you'll get turned down.
These investors hold the cheque book for a lot of cash. Writing out $250,000 is a fairly standard affair, so you'll need to put in the work in bringing your idea to the table.
If your idea is so big that it requires this sort of funding, then your best bet is to start with Y Combinator. Y Combinator is the godfather of creating world-changing entrepreneurs. They've funded over 3,000 startups, that hold a total valuation of $300 billion. Some of the biggest technology companies started as Y Combinator projects; Stripe, Airbnb, Dropbox, Twitch, Doordash, the list is nearly endless.
Y Combinator is much more than a source of funding. They're a mentoring agency that provides advice and connections to get huge deals off the ground. The preparation for presenting to a Y Combinator panel is extensive, and the competition is tight.
6. Find a business partner with capital
Successful businesses very rarely get off the ground without some form of partnership. When Elon Musk formed PayPal, it was with five other guys. Apple was created by Steve Jobs, Steve Wozniak and Ronald Wayne. Google was formed by Larry Page and Sergey Brin.
Sometimes it helps to find a business partner that can contribute something that you can't. In some cases that's capital.
If you find someone that's willing to go into business with you and provide the capital to get your idea off the ground you'll want to make sure you clearly talk through the responsibilities of each party.
Are they going to be a silent partner, or will they be actively involved in the running of the business? How will you compensate yourselves once the business makes a profit? Who owns the intellectual property and assets of the business. There's a lot to sort through but this can be a worthwhile option to explore.
Wrapping up
Sometimes you need to take a leap of faith and turn a big idea into an application. Securing funding can be difficult, but the challenge is not insurmountable. We've covered the most common ways to get funding if you don't have the money sitting around in your bank account. If you know of any other cool ways to find funding for an application development project, please let us know in the comments section below.
Written by
Tim Davidson
Tim is the face of the company. When you want to kick off a new project, or an update on your existing project, Tim is your man!