Do I Need A Business Website?
Yes, you need a website. It's an asset that grows over time and helps you stay competitive.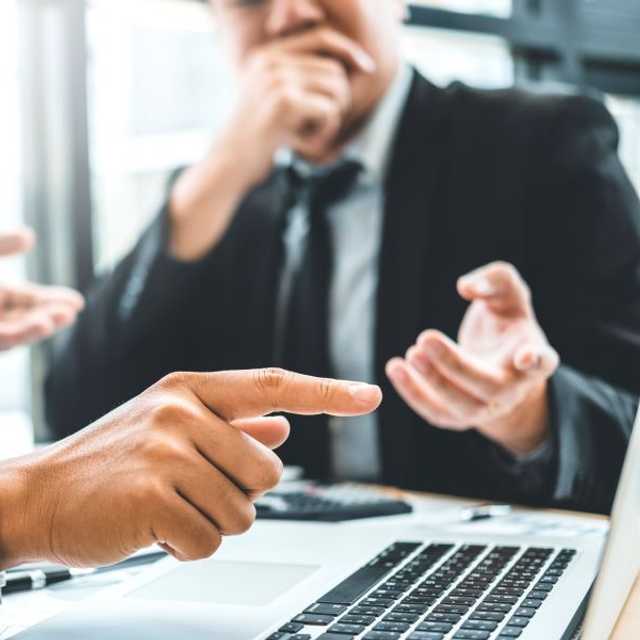 A company's website is, for the majority of potential clients, their first point of contact. It's the online representation of your brand, products, and services. And if you want to be competitive and keep up with rapidly changing consumer behaviour, having a business website is no longer optional.

The short answer to the question "Do I need a business website?" Is yes.

Potential customers will look up your website and check you out, even if they find you through a different platform.

By having a website, you can ensure that you reach a wider audience, make a great first impression and contribute to your authority and trustworthiness.

But more importantly, social media platforms do some weird stuff. Basing your entire business promotional strategy on someone else's property (i.e. Twitter, aka. X) is a bad idea. There are countless stories of accounts being permanently banned for no reason. This doesn't happen to websites because you're the owner.

Below, I'll go through some of the practical reasons why a business that wants to grow needs a website.

Reasons your business needs a website

Here we go. If you're on the fence, hopefully, I can get you to see the value of building a website for your business.
Social media platforms limit visibility
You're losing visibility if your business runs on a page hosted by any social media outlet. All social platforms are designed to show content from businesses that pay for it. The only way to compete with these large, established companies that are paying for visibility is to purchase ad space as well.
This approach is fine if you've got some cash in the budget, but for most small businesses, it's simply not viable.
You receive organic visibility from platforms like Facebook, but it's not their priority, and you're effectively losing out.
Enhances Credibility
A well-designed website lends legitimacy to your business, signalling you're serious and credible in your industry.
More practically, potential customers will look you up. Even if they find you on social media, they're unlikely to pick the phone up straight away. They'll browse around and see what information they can find about your business. A website fills this gap.
Controlled Branding
You control the narrative around your brand. This sounds a bit dramatic for small service companies, but it's easier to show customers that you're right for them if you have control over your brand image.

If you can connect more personally with your audience, the chances that they'll get in contact with you increase.
Cost-Effective Marketing
Creating high-quality content costs you nothing more than time, and unlike other services, it doesn't disappear after a day when the algorithm rolls on.
Data Collection
With analytics tools, you can track visitor behaviour, popular content, and other metrics that can inform business decisions. It also opens up the opportunity to retarget potential customers with paid advertising, which is the most cost-effective way to spend money on ads.
Your site grows over time
Even if you're not publishing new content frequently, your site will slowly gain more authority and reach over time. Domains are like wines, they get a bit better each year. All you have to do to capture this advantage is have a half-decent website.
Competitive Edge
If your competitors have an online presence and you don't, you're essentially giving them free rein to establish themselves more firmly in your industry. There's no point putting yourself at a disadvantage.
What about service marketplaces?

There's a growing trend with businesses, particularly in the service sector, who are opting to use a marketplace-style website that lists providers.

Airtasker is probably the most well-known example of this style of website. It's huge in Australia and is a place where builders, painters, handymen, gardeners and a range of other tradespeople can advertise their skills and compete for work.

There's a ton of complications that come with using a platform like Airtasker. The most obvious is that other businesses will be listed alongside yours, who are probably offering a similar service for a cheaper price.

There's also the fact that the marketplace controls your listing, similar to the social media situation. If they decide to change how the site looks or functions, you're stuck with it. You can't do anything about it, and it could completely crush your business.

Okay, a website makes sense. But what should it do?

The first thing you should consider before deciding how to build your website is its purpose.
Most businesses will have the same objective for their website - to generate new customers.
If your website will serve as a landing page for your pay-per-click (PPC) campaign, its primary objective is to encourage users to take a specific action. This could be to sign up for a newsletter, download a resource or submit a form to get in contact with your business.
In this scenario, where your user will be forced to the website through an advertisement, you want to design a simple page with a clear message and a way to take action.
On the other hand, if your business operates in the service sector, like a mechanic, arborist or gardener, then your website will likely want to advertise your services and provide enough information to get people to engage with you.
In this scenario, you'll want to build a website that showcases your work. This is where something like a portfolio or a gallery of images that showcase the quality of your work, can really help.
You may also want to offer some educational resources that help your potential customers understand a problem they are experiencing. For example, a tree surgeon may write an article explaining the signs that a tree is unhealthy and the kinds of treatment that may be required.
This kind of content helps users understand the landscape and build trust in your expertise. It also helps your website rank higher in search engine results, which is a great way of getting traffic and leads.

Alright, what are my options?

The cheapest and quickest way to build your own website is to use a platform like Wix, Weebly, Webflow or Squarespace.

These website builders come with templates that allow you to edit the content and images on the page, and they provide the hosting. Jumping on a template and making changes is easy to do. It's quick and cheap (and a bit nasty).

If you want to build your site yourself, then power to you. It can be a bit tricky and time-consuming, but it's totally possible. However, if you want a contractor to do it for you and you want them to use a page builder, you might have a hard time finding the right help.

We find that agencies and contractors worth working with use more professional frameworks like WordPress, Ghost or Next.js because they achieve better performance, and are easier to configure with advanced functionality.
While there's an argument that page builders are becoming more competitive, they're still widely regarded as a sub-par option for SEO and achieving long term traffic.
Another big drawback to using these services is that they're proprietary. If you decide that you want to build your website properly down the track, then you'll need to start from scratch. Your domain name can be transferred, but you'll need to update all your email addresses and social media accounts registered with the old domain.
These downsides are a tradeoff for price and speed. If you still feel like a business website is a box ticking exercise, and aren't prepared to invest in a bespoke site, then these are great options.
What about WordPress or Ghost?

Content management systems (CMS) are a step up from the WYSIWYG (what you see is what you get) website builders. They use a similar approach to generate the page layout and styling with pre-built templates.

The biggest difference is that they're designed for creating blog-style websites. They're perfect for businesses that want to consistently publish new articles, case studies and updates, but the way they approach other kinds of content is less flexible than a full-on custom website.

Content management systems like WordPress and Ghost have some other pretty significant advantages. For starters, they're open source, meaning the code is available for the public to use and modify. Because of this, new features and functionality are constantly being added by the development community.

The other big advantage is that you're not locked into the provider. If you decide, down the track, that your website needs to be completely rebuilt from scratch, your content and domain name can be transferred to a new platform without a ton of hassle.

The downside of CMS platforms is that they're often quite overwhelming for new users. They're crammed with functionality that you don't need, and to get started, you'll need to spend some time working out how the interface works.

This isn't a major issue, but it does add time to the project, which may not be ideal if you're running a one-man operation and would rather be focusing on your work.

What are the pros and cons of using a custom design and development agency?

The gold standard for building a business website is through a development agency. They'll help you get set up with a website that's tailored to your business.

For example, when we build websites for a new client, we figure out what problems their customers are facing and what solutions we can offer through the website's composition. This is translated into features and a custom design that does a lot of the "selling" when potential customers land on the site.

The biggest advantage is the flexibility and freedom that comes with a custom website. There are no boundaries or restrictions on the design and functionality. You can build your website to do exactly what you want. You can create beautiful visuals and a unique user experience.

There are always downsides to working with a custom agency (or any agency for that matter). The biggest ones are that it's an expensive, time-consuming process. It can take months to get a complex website off the ground, and you could easily spend $20,000 or more to get it done.

If your business is new, or you've got a small advertising budget (under $10k p/year), then this kind of investment is a big step that may not be necessary. It could be better spent in other areas of your business.

Wrapping up

Yes, having a website as a business is a wise choice. Pretty much every reputable business has one. Of course, you can get by without one, but why put yourself at a disadvantage?

If you're a business with a small budget and are new to the online world, we recommend starting with a website builder like Wix or Squarespace. These platforms have limitations, but they're easily transferrable to something more complex down the track.

Written by
Tim Davidson
Tim is the face of the company. When you want to kick off a new project, or an update on your existing project, Tim is your man!