Finding A Branding Freelancer - How To Hire An Expert On A Budget
Finding an excellent branding specialist that can work to your budget is hard. We've outlined our process.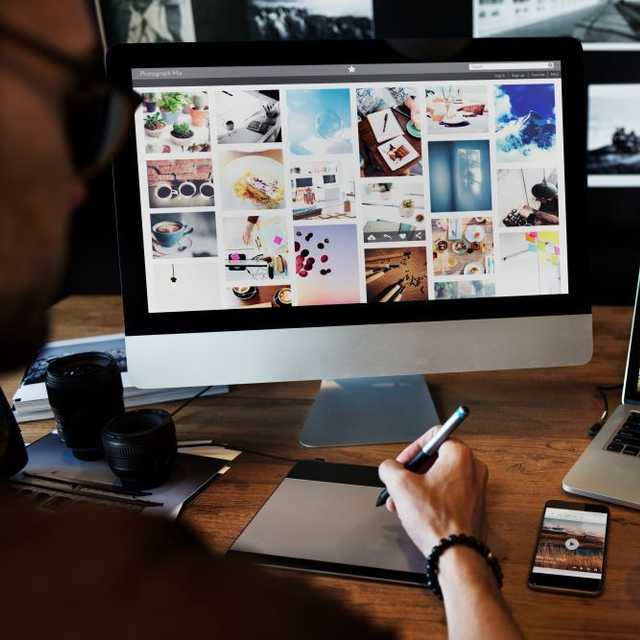 Finding an exceptional branding designer isn't straightforward. There are a million graphic designers that pitch themselves as branding specialists but no trustworthy peer review system to help figure out who is worth working with.
We know from experience that just because a branding freelancer or agency has a lot of noise about them doesn't mean they're the best.
This part of our rebranding process was focused on researching branding specialists who showed a style that was inline with what we were hoping to achieve, and figuring out if they were going to be good to work with.
Here's a summary of the topics we cover in this rebranding series:
Where to find a branding freelancer?
Here are the obvious places to start looking for a branding freelancer:
Upwork
Freelancer
Airtasker (Australia only)
Google
Dribbble
Behance
Upwork is a hive of scum and villainy which we recommend you steer clear of. There are some legitimately awesome freelancers working through Upwork, but the organisation itself is poorly run and has turned into a race to the bottom.
Freelancer is even worse. It's an Upwork clone that hosts Upwork's dregs that have been banned or couldn't get their foot in the door. Avoid at all costs.
Airtasker is the Australian equivalent, so it might not be relevant for a lot of folk reading this article. However, I've had some success working with freelancers through Airtasker. The biggest downside is a lot of unqualified freelancers bid on any job they think is roughly within their skillset. Picking the right person comes down to how good you are at screening and interviewing.
Google is always hit-and-miss for freelancers. The obvious keywords like "branding freelancer" or "help rebranding my company" have been purchased as ads by agencies with budgets. This isn't a bad thing especially if you want to work with an agency. If you don't have a lot of cash to splash, then this isn't the best approach.
Dribbble is our favourite platform for showcasing our work. It was originally set up to allow designers to drop quick shots of their work so they can be viewed like a social media feed. More importantly, it provides some basic tools for browsing different designer's work. At some point last year the interface and format of "shots" changed to more of a long-form project presentation, making it harder to quickly assess individual pieces of work. Still, Dribbble is a great platform to research freelancers.
Behance is Adobe's version of Dribbble. It's the biggest designer showcase platform (although I don't have any evidence for this claim!) and provides the best filtering tools to drill down and find the right person. Behance's filters allow the user to choose between freelancers and agencies, where the individual is from and their speciality (UX, UI, graphic design, web design, etc).
Enjoying the content? We're working on some really cool new content around headless services and the best digital products to watch in 2023. Sign up to our newsletter to receive a monthly summary directly to your inbox.
Behance search —> Dribbble investigation
Our approach for researching freelancers was to start with Behance and cross reference with Dribbble. The tools Behance provides for searching for freelancers are unrivalled and allow us to drill down to exactly who we were looking for:
Someone from Central Europe
Graphic design & branding expert
A decent number of followers
All that's required once you've entered the right filters is browsing through hundreds of pages of feature images to find something that looks cool.
As I mentioned earlier, Behance forces this weird long-form presentation format. It makes it difficult to figure out if the logos and assets being showcased are actually good, or they just look good because they're part of a larger artistic mosaic.
To get a better understanding of the design's style, we cross-referenced their Behance and Dribbble profiles. This is still worth doing, but a little less effective in 2023 with Dribbble now forcing the same kind of long-form style as Behance.
Contacting and interviewing
We've worked with a ton of freelancers over the past five years and one of the most overlooked attributes that can make or break the experience is their ability to communicate. Since we were looking for someone from Central Europe, we knew English was going to be their second language so it was imperative we spoke to them before committing to a contract.
Along the same vein, freelancers that take days to respond to emails are a pain in the bum. It's the biggest cause of delays on small projects like what we were about to jump into.
By this stage we had a shortlist of freelancers we were considering, so we reached out and scheduled a screening meeting with each to discuss their processes.
The other part of the equation was finding someone with a process. Designers can tend to be creative cowboys that don't put enough focus on structure and repeatability. If they have a process, we at least know they've put thought into the problems that usually arise during branding.
Budget, contract and engagement
For visibility, our budget was $5,000 USD, or roughly $7,500 AUD. This is a tiny budget for most companies, but we're a small team and anticipating some pain in 2023 with a recession on the way.
After interviewing a few different freelancers, we ended up picking a guy called Sam from Kosovo (https://www.instagram.com/eight.seconds)
He met all our requirements:
Could get our branding done for $5,000
Great communication
Had a defined branding process (we'll discuss this in the next rebranding article)
Most importantly, his portfolio aligned with our style
After a couple of quick meetings, he fired across a standard engagement contract that detailed the deliverables and conditions of the arrangement (50% payment up front, 50% on final delivery).
Wrapping up
Uncovering a great branding designer isn't hard, but it's a decent amount of work. Researching portfolios is only half the work. You're going to have a bad time if they can't communicate effectively or are so overworked that every milestone is delayed.
In the next step of our rebranding process, we share some insights into how Sam created our new branding assets and what the experience was like from our side of the fence!
What's next?
The next step in the rebranding process is a breakdown of what the brand-building activities look like from the client's side of the fence. We explain Sam's process and how we worked with him to achieve the result we want.
Written by
Tim Davidson
Tim is the face of the company. When you want to kick off a new project, or an update on your existing project, Tim is your man!