RiskLogic
Helping RiskLogic convert more visitors
Know-how
Business analysis
UI/UX
WordPress
Platforms
Technology
The Problem
RiskLogic provides business resilience and risk management solutions to enterprise companies. They use their website as the main vehicle for driving new business. 
However, their website was outdated. While it was functional, the information architecture was unclear, and the branding was inconsistent across different parts of the site.
The problem with a site that isn't well optimized for conversion is that it devalues any content marketing or paid traffic efforts. 
The other big concern for the team was consolidation. They ran a website for Australia and a different one for New Zealand. The content was largely duplicated, and managing the two sites complicated their marketing strategy.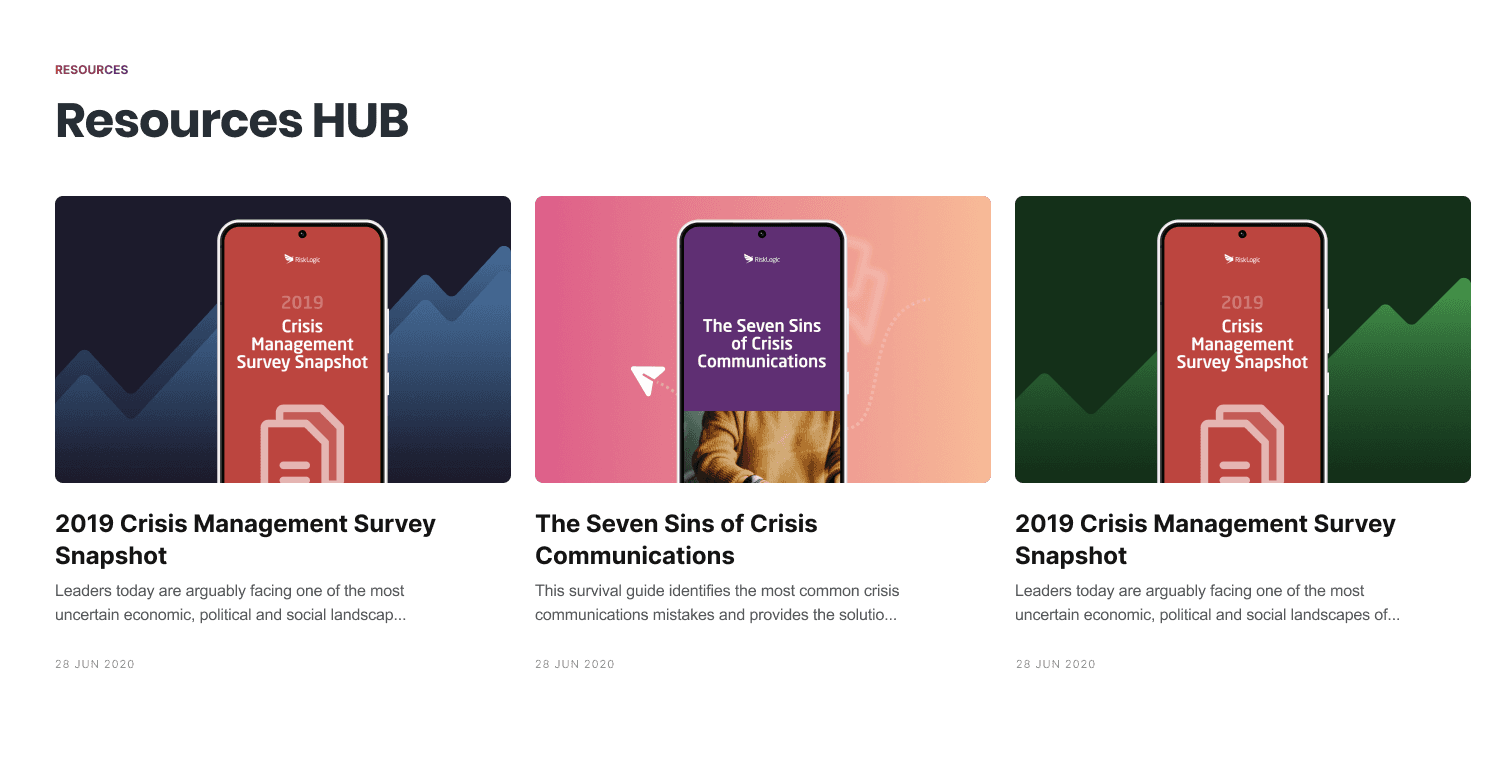 The solution
The first step in helping the RiskLogic team was to take them through a Product Roadmapping session. The session's goal was to define everything that should be contained on the website, including features, design approaches, functionality and content.
This information was transitioned into wireframes, which acted as an anchor for RiskLogic to write its new content and provide feedback on how the website should look and behave. 
The high-fidelity website was built in accordance with RiskLogic's existing branding and asset guidelines. The finished site was developed using WordPress, Tailwind CSS and a host of modern tools.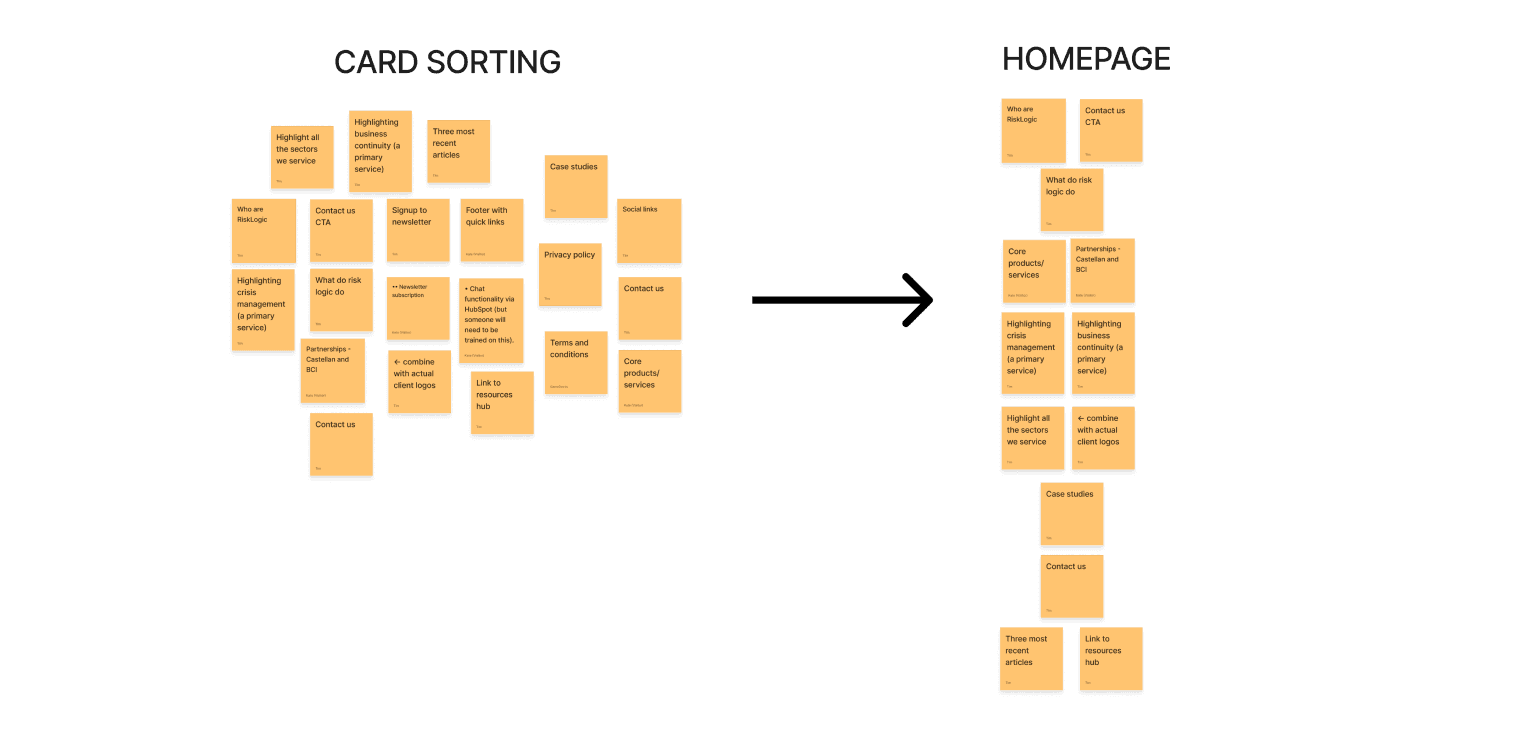 Independence from developers
One of the big requests from the RiskLogic team was having the flexibility to build new landing pages and extend the website without needing help from a developer. 
WordPress isn't the most flexible platform to handle this request, but over the past few years of building sites, our team have developed a "page builder" system to give control back to the client team.
Under the page builder approach, each section of the website is added to a block library. A block might be a hero section, call to action, or two-column content section. 
Content and images within the blocks are editable, and the blocks can be dragged and dropped to change their arrangement on the page.
The outcome
RiskLogic's finished website showcases a few tidy animations, a bold colour pallet and a modern brand. 
The site integrates nicely with Hubspot, so all contact form submissions are automatically added to the CRM.
Want to see how a successful project is planned?
Enter your email below to receive a copy of a Product Roadmap for a wildly successful project.
Check your email and confirm your subscription